Leading you to the next level
Growth, Sales, and Marketing Development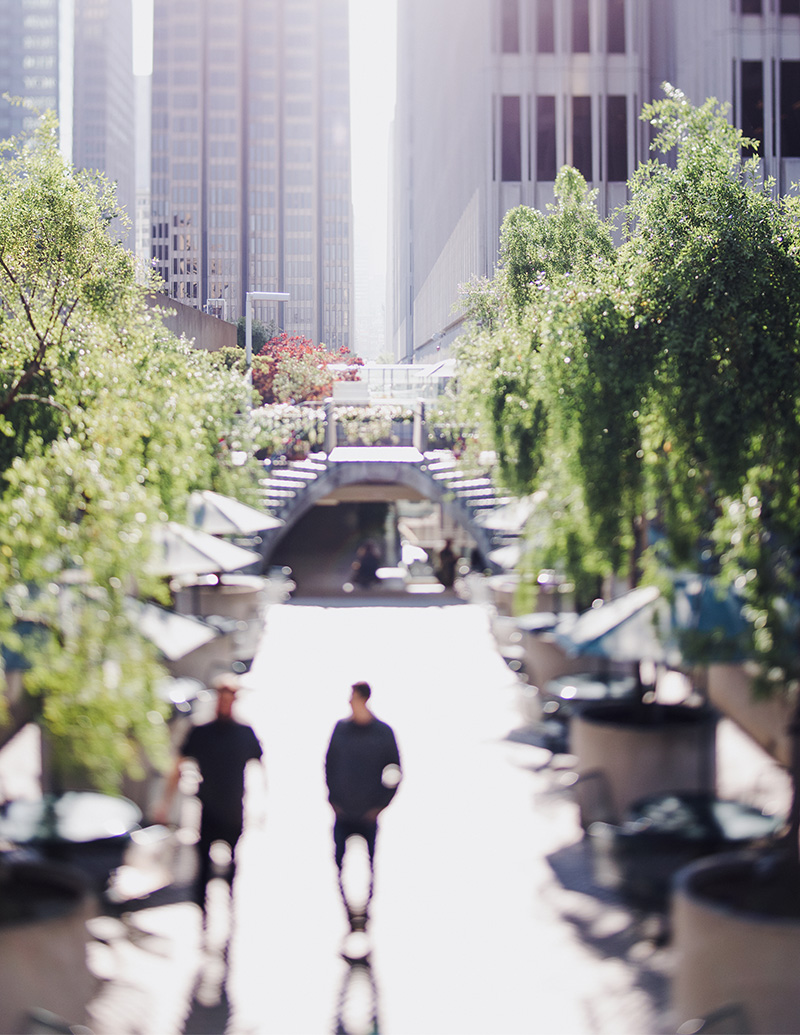 Gershen Consulting
"Employee Turnover – Early Warning Signs"
As we all know, "We are in the people business".
Patrick Lencioni states in his book '5 Dysfunctions of a Team', "If you could get all the people in the organization rowing in the same direction, you could dominate any industry, in any market, against any competition, at any time."  In our business, this is certainly true.
However, over the past several years, the labor market has seen significant changes due to the pandemic and shifting attitudes toward job satisfaction and fulfillment. Last November, the nation's 'Quit Rate' reached a 20-year high – this has been called 'The Great Resignation'.
So – Not only is the process of finding and developing good employees now more difficult than ever, retaining current employees has also become a challenge. It is important to realize that employee turnover negatively affects almost every aspect of a building services contractor – from decreased customer satisfaction to lower top and bottom lines.  Retaining your employees is now more important than ever.
Benjamin Franklin coined the phrase "An ounce of prevention is worth a pound of cure". In our case, it could be said that reacting to turnover is critical, but prevention would be even better. Therefore, we must learn how to "look around the corner" to get ahead of the game.
One way to proactively address turnover is by looking for 'early warning signs' that identify employees at risk of quitting and immediately addressing the issues that are leading to their dissatisfaction before they quit. In other words, we are not waiting for resignations to come in, we are going out and preventing them from happening (or at least trying).
Identifying at-risk employees starts with gathering information. A good HR department is not simply a quasi 'law enforcement' branch, but rather a proactive, high level, strategic department.  Therefore, a key goal of HR should be regular, frequent, proactive communication with ALL employees to gather feedback on job satisfaction and goals – trying to get good information on employees who might be "at risk".  This feedback should always be gathered as a part of the orientation/onboarding process, as well as during annual performance reviews (and any follow-up reviews).
In communicating with employees, meaningful probing questions (done with non-offensive and non-confrontational techniques) can be used to help identify these red flag areas.
I have spoken to many employees recently as a part of my consulting practice that told me they wished their employer had asked them questions to encourage their feedback before they resigned. They wanted these questions to come from their manager proactively, rather than retroactively from HR.
The culture around job satisfaction is changing. Some of the questions I recommend asking could include (but are not limited to):
From 1-10, could you give the company a grade that reflects your overall job satisfaction?

What are 2-3 specific things that could raise your grade 1 or 2 points higher?

Do you see a clear path to achieving your goals in this organization? What can we start/stop/continue doing to help?
Do you feel valued and respected in your job role? Why or why not?
Are you satisfied with the flexibility in the performance of your job duties (i.e., work-life balance, overtime, after-hours, etc.)?
Does your job give you a sense of purpose?
Are you able to use your personal strengths in your current job role?
Do you feel you have the resources you need to do your job well?
What can the company/HR/your manager/etc. do to ensure you can do your best work?
What are we not doing that you feel we should?
Are you able to work at your best every day? If not, what are the obstacles? How do you feel those obstacles could be addressed?
*Of course, these questions will be modified in relationship to the position the employee holds
As a part of the continuous employee feedback process, any potential issues identified should immediately place the employee on an 'at-risk' list. This list should be updated on a regular basis and used to track follow-up. Much like customer retention, effort and follow-up is critically important. In some companies, a team dedicated to employee feedback and follow up is effective. This group would ideally be given the resources and authority to make reasonable changes as necessary to prevent negative employee feedback from becoming a resignation.
Another major aspect of an early warning system is to identify company culture, training, or personality issues that could be driving away talent. For example, if employee feedback consistently indicates a specific manager is causing dissatisfaction in their department, HR and management would investigate to determine the root cause of the issue and provide coaching or make changes to correct.
Also, poor performance can be an indicator of a dissatisfied employee (particularly if their performance was once good but is declining).  Often, as dissatisfaction increases, an employee will 'disengage' and only do the bare minimum – and sometimes even less – to get by. A good manager should consider declining performance a red flag and take the appropriate steps to reach out and address the causes.
Much more can be said about this concept, but in summary – Proactively identifying and addressing employee concerns is becoming increasingly important in the tight labor market we are currently facing.
For more information about the many 'warning signs' of employee dissatisfaction, as well as guidance on how to address and correct, please reach out by calling my office at 713-839-1990 or emailing at bgershen@gershenconsulting.com.